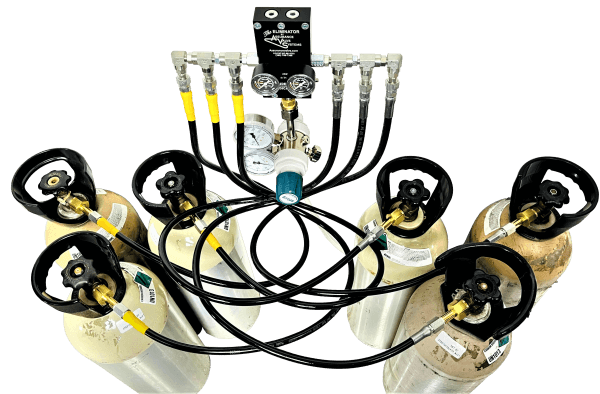 Automatic, Non-Electric Gas Cylinder Changeover Systems
Get the continuous flow you need with an auto-switching gas changeover system. Our patented "Eliminator" gas changeover system allows for automatic switching from primary cylinders to secondary cylinders once the primary cylinders are emptied. Ensure your CO2 and nitrogen systems are free from outages with a continuous automatic-changeover system from Assurance Valve.
Benefits of an Auto-Switching Gas Cylinder Changeover System
Immediate benefits of an auto-switching gas cylinder changeover system include the following advantages:
Easy to setup and use
More efficient than electronic changeover systems
Utilizes all CO2/nitrogen in the cylinders
No loss of product
Cost-effective
Standard system options include 2, 4, 6, or 8-cylinder systems.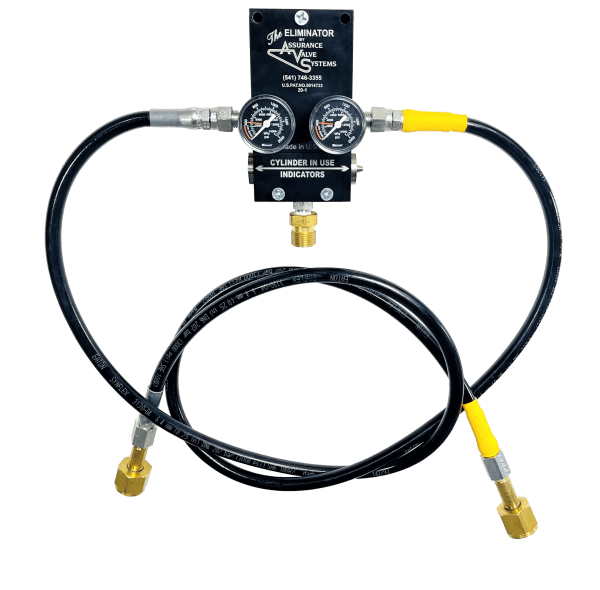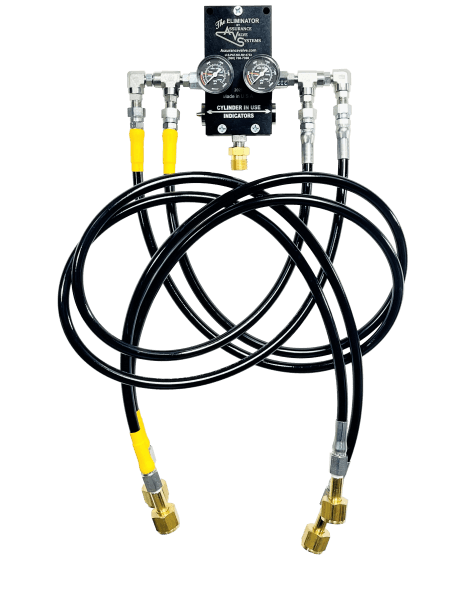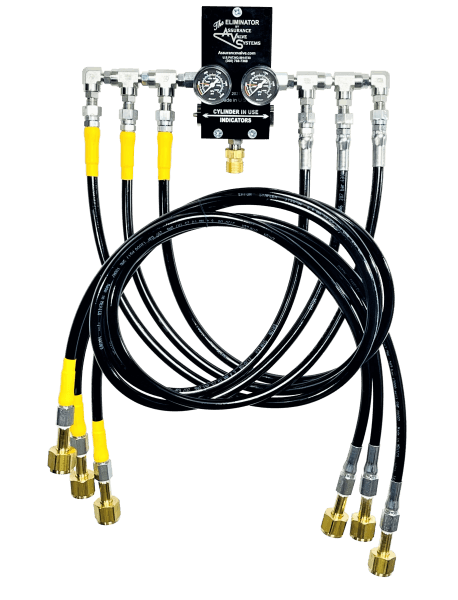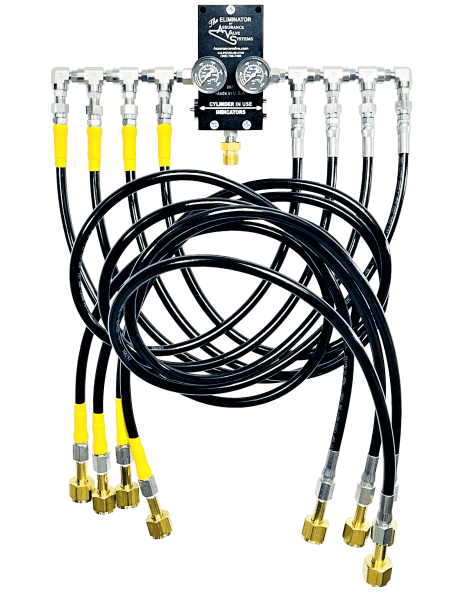 The Eliminator - Applications, Features & Benefits Video
An overview of the industries and applications where The Eliminator auto-switching gas cylinder systems are used, including for water treatment, carbonated beverages in restaurants, grow operations, and microbreweries, using CO2, nitrogen and brew gas cylinders.
Gas Cylinder Changeover System Specifications
As an automatic switching system, our Eliminator gas cylinder changeover system provides reliable, failsafe operation.
Unlimited configurations available for customization.

Our auto-switching gas cylinder changeover system allows for user flexibility. It can be customized to your cylinder configuration requirements.
Hose lengths can be manufactured for any length.
Not electronic. Never worry about system malfunctions or service calls.
Reliability You Can Trust with a High-Performance Non-Electric Auto-Switching Changeover System
Our Eliminator auto-switch changeover system comes with a 20-year warranty. For over 30 years, our changeover system has provided continuous gas flow for restaurants, breweries, grow operations, and water treatment facilities.
Get an Auto-Switching Gas Cylinder Changeover System Today
See for yourself why the Eliminator gas changeover system has been a reliable system for decades. Contact us or call us at 360-768-7368 and get the Eliminator today.