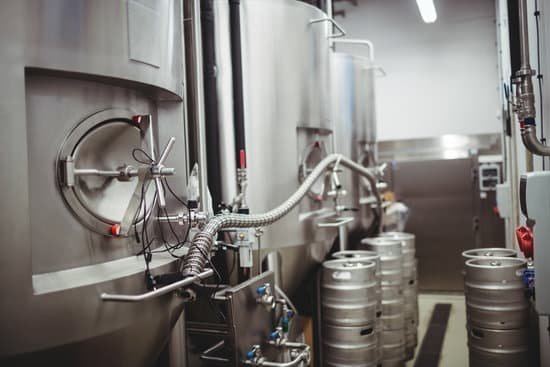 How to Improve My Craft Brewery Operation
December 10, 2021
Over the past few years, the beer scene and brewing industry has seen a boom in microbreweries and smaller, more localized beer brewing operations. Whether you're establishing a craft brewery or have been in the game for a while, there is always room to improve your beer brewing operations.
The experts at Assurance Valve are here to help. We've partnered with brewers from the beginning, and we will support you with extensive industry knowledge, excellent service, and equipment designed to make your brewing more efficient.
What Makes a Craft Microbrewery Successful?
Many factors go into a successful microbrewery operation. As with any business venture, you need a thorough plan, solid business partners, and awareness of the laws and regulations of your field. When it comes to craft breweries, three ways you can create a more successful brewing operation is by:
Understanding what a microbrewery is compared to other brewing operations
Setting up efficient beer brewing practices
Determining the best equipment and brewing supplies for your craft brewery.
Microbreweries vs. Macrobreweries
The first step to establishing a successful microbrewery is to understand the scale expectations of your brewing operation. What makes a microbrewery different from a macrobrewery?
Microbreweries typically produce less than six million barrels of beer per year. To break this down further, a nano brewery is a particularly small microbrewery that produces fewer than two hundred gallons per year. Brewpubs only brew what they plan to sell on their premises. A macrobrewery, meanwhile, is a much larger scale operation, producing at a rate of over six million barrels per year. Macrobreweries are typically national or international brands that deal with global distribution and extremely largescale production methods.
Increasing Efficiency in Craft Beer Brewing Operations
Innovation is essential in craft beer brewing. Inventing new and interesting flavor profiles, experimenting with different brewing methods, and exciting branding all work to expand your microbrewery's presence in the marketplace. It is crucial to stay strategic as you build your craft brewery, however, as microbreweries don't have the labor resources or capital of macrobrewing operations. Some ways of keeping processes efficient include, but are not limited to:
Accurately measuring through smart monitoring and using accurate sampling practices
Optimizing your current offerings before expanding your beer list
Avoiding waste through streamlined brewing processes
Integrating energy-efficient equipment whenever possible.
These actions, and others, will help increase your microbrewery's efficiency.
Necessary Equipment & Supplies for Brewing Craft Beer
One of the best ways to improve efficiency and make your microbrewery successful is using automatic equipment in your brewing operations. If your system uses nitrogen to push beer through your brewing process, an automatic gas cylinder changeover system (such as Assurance Valve's Eliminator) is a must-have for every microbrewery. Designed with craft breweries in mind, this brewing equipment comes with many benefits:
Safety. Minimize hazards through automated cylinder changeovers.
Better Brewing. Automatic changeover systems remove the risk of human error for a smoother brewing process.
Efficient Craft Beer Output. Automatic cylinder changeover systems have no delays as they do not need to be changed in intervals.
Brew Better with The Eliminator Changeover System!
Assurance Valve is dedicated to supporting craft brewery operations like yours through our Eliminator System. The Eliminator is easily operated, non-electric, and cost-effective. Best of all, it makes your brewing operation more efficient as all CO2 and nitrogen in the cylinders are utilized. No product is lost.
Contact us
today to learn more about the Eliminator Automatic Gas Cylinder Changeover System or to ask questions about how Assurance Valve can improve your craft brewing operation!