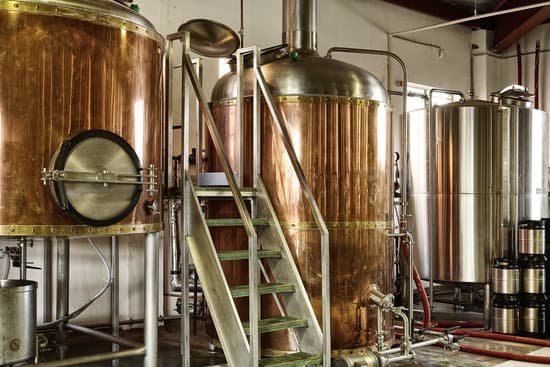 Nitrogen vs. CO2 for Microbreweries
November 18, 2021
If you're currently running a microbrewery, one challenge you have encountered is deciding which gas to introduce to your brewing and pouring process: CO2 or Nitrogen. Today, the experts at Assurance Valve look at the difference between Nitrogen and CO2 in microbreweries, discuss which is best suited to different beers, and go over the essential equipment your beer brewing operation needs to run efficiently and ensure quality pours for your patrons.
What's the Difference Between Nitrogen & CO2 in Beer?
The type of gas you introduce into your craft beer influences the acidity, flavor profile, type of bubbles or foam, and many other factors. While CO2 and Nitrogen do share some common features, there are significant differences between the two options.
How CO2 Impacts Beer Brewing
Traditionally, most breweries and restaurants have relied on CO2 as the essential gas introduced into the brewing and beer pouring process. CO2 removes air and protects your beer from oxidation, ensuring a great taste, satisfying mouthfeel, high quality, and longer shelf life. CO2 also:
Reacts with beer to raise the acidity
Helps protect beer from bacteria or foreign yeast
Creates bubbles and foam in the poured beer
Increases aroma and flavor impact
And more!
How Nitrogen Impacts Beer Brewing
Nitrogen, a newer gas in the microbrewery scene, shares many of the advantages of CO2. However, Nitrogen has several distinctions from traditional carbon dioxide when applied to beer brewing. Compared to CO2, Nitrogen:
Does not react with beer and results in a lower acidity
Forms smaller, longer-lasting bubbles and foam in beer
Lifts the aroma and flavor
Creates a fuller, heavier body
And much more!
Should I Choose Nitrogen or CO2 in My Microbrewery?
Which gas you choose comes down to which types of beer you're brewing, what flavors or aromas you want to encourage, and what kind of beer head and beverage consistency you would like to create.
CO2 is generally used to brew most types of beers. It is best utilized in heavier brews such as stouts, lagers, porters, and more. As Nitrogen and nitro-pours lower acidity, Nitrogen is best-suited to IPAs, ales, and other lighter craft brews with naturally higher acidity. Both gases can be applied to any brew to produce exciting and original results. Make sure that your brew gas or Nitrogen is blended to match your specific beer products to create the best beverage experience.
Selecting the Right CO2 or Nitrogen Equipment for Microbreweries
Whether you decide that CO2 or Nitrogen is best suited for your particular brew, it is critical to install the correct equipment for your chosen gas. While most systems can handle CO2 and Nitrogen gas canisters, cylinder changeovers can be time-consuming and create risk for workers. When picking brewing equipment for your microbrewery, consider:
Automatic changeover options to save time and minimize risk
How many cylinders your brewing application requires
Hose length
PSI restrictions
Customizable options to fit your individual brewing needs.
The Assurance Valve Advantage
One option for your Nitrogen or CO2 brewing equipment is Assurance Valve's Eliminator Automatic Changeover System. Our patented technology can help with CO2 or Nitrogen-based systems and includes everything you need to manage your brew gas and keep your microbrewery running efficiently and without interruption, including:
3000 PSI inlet with 200 PSI changeover
Tank connectors and hoses that handle high pressure
Easy installation and implementation
Unlimited configuration options for hose length and other system customizations
And much, much more.
Unlike some other systems, the Eliminator reduces many drawbacks typically associated with Nitrogen canisters. It lowers product waste and reduces injuries as cylinders switch automatically.
Discuss Your Needs with Us Today!
Want to learn more about how the Eliminator and Assurance Valve can improve your microbrewery? Contact us today. We're here to help your microbrewery run more efficiently.