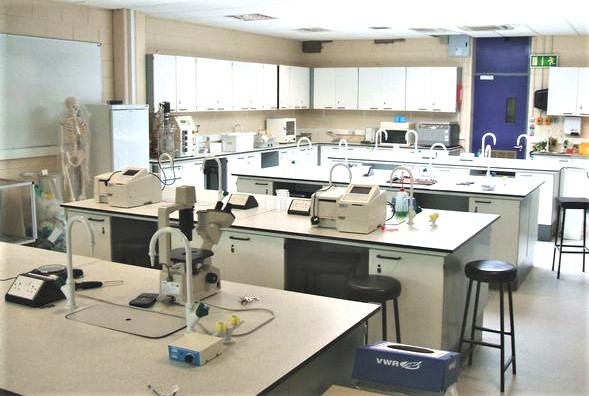 Gas Delivery System for Labs
Automatic Changeover Valve for CO2, Nitrogen, Oxygen, Helium, Hydrogen, & Other Lab Gas Canisters
What is the most important thing in a laboratory? Consistent, reliable conditions to produce repeatable scientific results. If you use canister gas at your laboratory, then we have an ideal solution for you.
Assurance Valve's Eliminator system ensures a reliable flow of gas to your experiment with no electricity required. As our automatic gas delivery system for labs doesn't need electricity, your experiments will continue uninterrupted in the event of a power outage, allowing you to rest easy.
The Advantages of Choosing an Automatic Lab Gas Valves
Our Eliminator automatic changeover valve for labs adds a variety of advantages to your scientific work, such as:
Continuous gas flow
Standard systems, including a 2, 4, 6, or 8-cylinder option
Customizable system, with options including hose lengths, hard line installations, and the ability to work with bulk or building supply gases
Cost-effective system
A Safe Automatic Gas Delivery System for Gas-Reliant Laboratory Experiments
Our automatic changeover valve is non-electronic, which provides a safe, easy way for you to maintain your gas supply to your experiments. Safety benefits of our system include:
Hands-free, automatic operation
No electricity required
Non-electronic to eliminate service calls or malfunctions
Less chance of injury from changing heavy cylinders
Assurance Valve has Over 30 Years of Automatic Gas Changeover Valve Expertise
Backed by a 20-year warranty, our automatic gas canister changeover system for labs offers the reliability and safety needed to balance the requirements of your gas-fed applications. We have the experience and expertise to solve your gas delivery issues in laboratories as well as other applications.
Control the Gas Supply to Your Laboratory Experiments with the Eliminator Lab Gas Valve
Call us at 360-768-7368 or contact us today. Our changeover system experts can help you select the best system setup to ensure optimal performance for your laboratory.