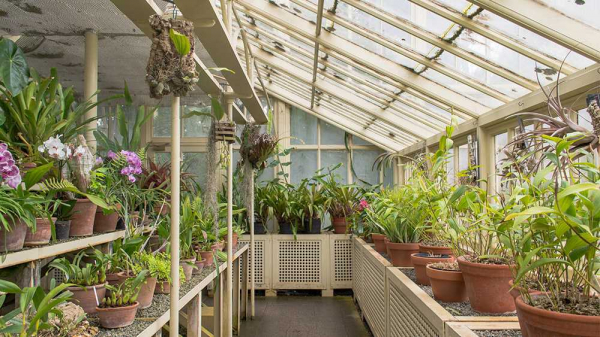 The Best Way to Add CO2 to Grow Rooms
September 18, 2023
Plants require carbon dioxide (CO2) to thrive and survive. When growing outside or in the wild, plants can access all the CO2 they need. Plants grown in indoor grow rooms or tents need a little extra help. That's where CO2 systems for grow tents come in. CO2 systems for grow rooms maintain stable conditions to provide a more profitable return for your operations.
How CO2 Systems for Grow Tents Improve Returns
Utilizing a CO2 grow room setup has two main advantages: a larger yield and faster growth. By providing adequate carbon dioxide to your grow room through a CO2 regulator system, you ensure that your plants have the energy, moisture, and conditions they need within your grow tent. CO2 setups for grow rooms create more resilient plants that don't dry out as quickly. Many growers find that they can harvest up to 30% more yield at increased speeds after introducing a CO2 setup to their grow room.
Understanding Your Grow Room Setup CO2 Needs
Take the time to optimize your grow room and understand your requirements before introducing CO2. For instance, an important factor to consider is what kind of grow lights are present in your grow room. CO2 has the highest impact when paired with high-intensity HIDs, LEDs, or CMHs. If you're using weaker light, plants won't benefit as their growth potential is already limited. Temperature and humidity will also impact how much CO2 and which system is best for your growing operation.
How Much CO2 Should I Put in My Grow Room?
While CO2 creates great growing conditions, too much CO2 creates toxic environments and produces stringy, leggy plants with lower yields. It's best to keep your CO2 levels between 1200 and 1500 parts per million (ppm) for optimal growth, though the exact level will vary depending on your plant, grow room, and other factors.
When Should I Add CO2 to a Grow Room?
CO2 can be added throughout the lifecycle of a plant, but levels should be adjusted depending on the growth stage. During the vegetative stage, levels can be kept lower (600-700 ppm) to encourage early flowering. Once flowering occurs, adjust to a higher CO2 level to enhance production and promote higher photosynthesis rates.
Incorporating CO2 Systems for Grow Rooms & Tents
CO2 systems for grow rooms supplement plant growth by creating stable conditions. They ensure a consistent environment and remove some of the opportunity for human error in your grow operation by implementing automatic processes. When CO2 levels get too high, the regulator will switch off and allow the amount of CO2 to return to optimal levels. When the grow room CO2 is no longer concentrated, the system will turn on once more.
One drawback to CO2 regulators for grow rooms is that someone must be present to replace depleted gas canisters with fresh full ones. This issue can be eliminated by installing an automatic changeover valve to keep your plants well fed without requiring you to constantly switch out empty carbon dioxide tanks.
Automatic Gas Cylinder Switchovers are the Best Way to Add CO2 to Grow Rooms
Assurance Valve's Eliminator CO2 switchover system is a one-of-a-kind automatic gas solution for any grow room. This cost-effective automatic cylinder switching unit can be installed with any existing CO2 regulator or controller system for grow tents. It is a straightforward auto CO2 regulator with many features, including:
Automatic canister changeovers
Always on to ensure stable conditions
Maintains consistent CO2 service
Custom designs including 2-, 4-, 6-, or 8-cylinder systems
Maximizes yields
And much more!
Assurance Valve Improves CO2 Systems for Grow Tents
The Assurance Valve Eliminator System has been the go-to choice for CO2 setups across markets for decades, and we're ready to help bring your grow room to the next level. We offer next-day delivery of processed material, same-day pick-up in Will Call, and no minimum purchase. We believe in our product so much that every purchase comes with a 20-year warranty to ensure your grow room setup operates smoothly for years to come.
Contact us today to learn more about how Assurance Valve can help your CO2 system for grow tents. Our automatic gas switchover experts will help identify the best grow room setup for your goals.