How to Install your Eliminator
An Automatic Gas Cylinder Changeover System
3-Steps for Easy Installation
Before your install the Eliminator gas changeover system, check to ensure your hoses and connections are free from damage and potential leak issues. Use sealing washers on all gas connections.
Mount the Eliminator valve on a wall with its outlet 10" above the gas cylinders to be used.

You can use your choice of 3 to 5 mounting holes in the valve body.
If you are using a Tap Rite branded pressure regulator, you will need to add ¾" spacer between the Eliminator and the wall for adequate clearance.

Connect your pressure regulator's inlet to the Eliminator's outlet fitting.
Connect the Eliminator's inlet hoses to the cylinders that will be used.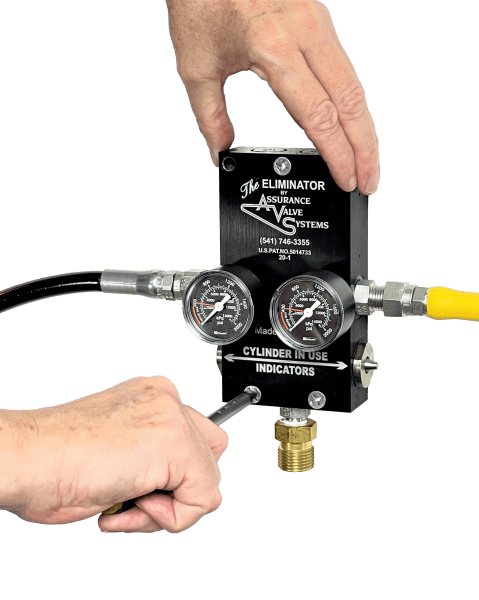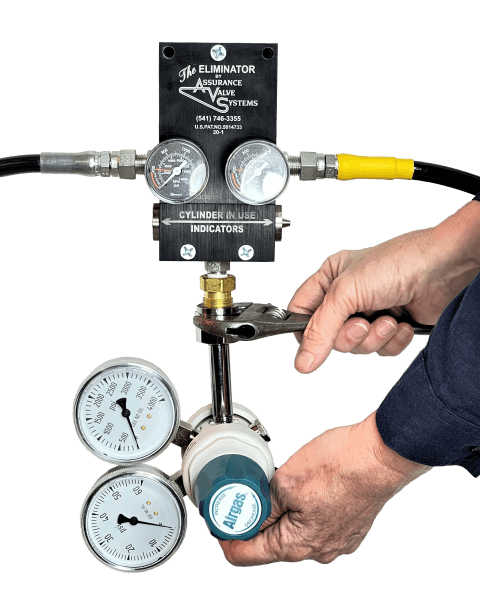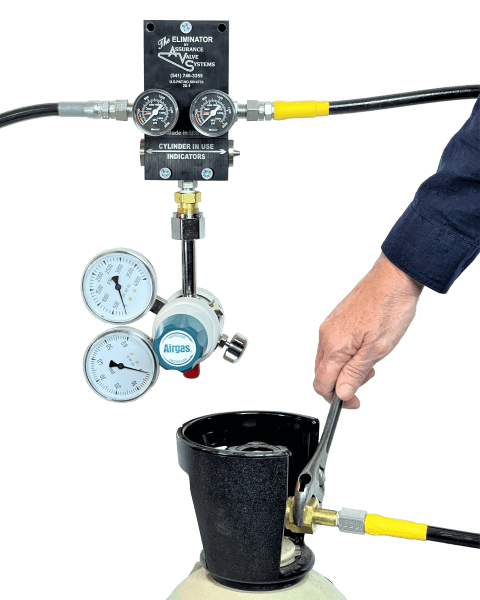 The Eliminator - Installation Video
This video reviews the 3 easy steps to install your "Eliminator", an automatic, gas cylinder changeover system and how to operate it… How to "locked in" the cylinders to use first, the "cylinder in use" indicator and switching from empty to the full cylinders.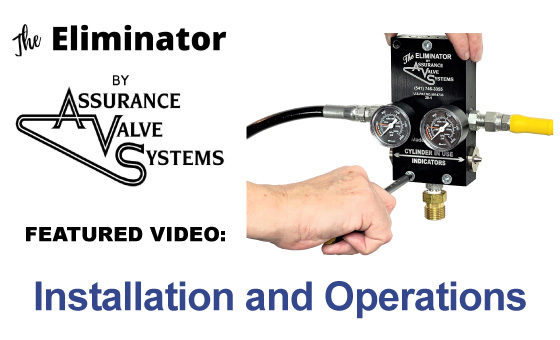 Get Installation Help from Gas Changeover Experts
If you are having issues with installation, please contact us or call us at 360-768-7368. Our gas changeover experts can walk you through the installation process and help troubleshoot any issues you may encounter.