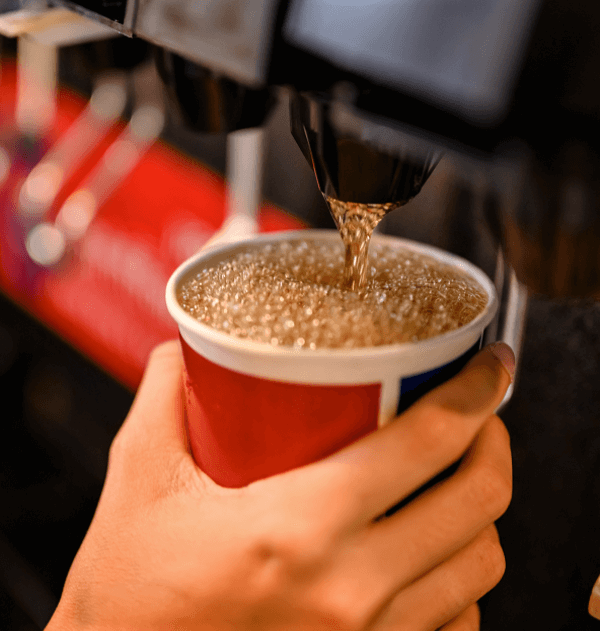 Automatic Changeover System for Soda Machine CO2 Cylinders
Never worry about running out of CO2 with our patented "Eliminator" CO2 gas cylinder changeover system. Our gas cylinder system is a non-electric auto-switching system for restaurant soda machines.  The design of the changeover system was developed for easy installation and long-lasting performance. This high-performance, cost-efficient CO2 gas changeover system is ideal for any restaurant or bar that uses soda fountain systems and soda machine accessories.
Gas Cylinder Changeover System Benefits for Restaurant CO2
Our patented gas cylinder changeover system eliminates:
"Flat" soft drink service
Unnecessary service calls
The need for an expensive bulky restaurant CO2 beverage system
Product waste
Injuries from electronic changeover system malfunctions and power outages
Damaged equipment and labor costs from soda machine CO2 cylinder changeouts
Injured employee trying to hurry to change a canister
No need to shut system down to change an empty canister
Less disruption/damage of soda fountain parts
Assurance Valve CO2 Gas Cylinder Changeover System Advantages
Assurance Valve's restaurant CO2 gas cylinder changeover system is foolproof and failsafe. As a non-electric system, our system offers you the reliability you need for your soda fountain needs.
Unlimited configurations available. Due to the flexibility of our changeover system, you can determine your cylinder configuration. Our gas cylinder changeover system is completely customizable.
Standard system options include 2, 4, 6, and 8-cylinder systems.
System setup is an easy 3-step process.
We can manufacture hoses in any length, depending on your configuration needs
We offer a 20-year warranty for our gas cylinder changeover system. This dependable changeover system offers you the quality and value needed for reliable soda beverage service.
Order Your Auto-Switching Gas Cylinder Changeover System Today
Your customers depend on you to have a soda fountain that runs during peak service times. Expect the best from our Eliminator automatic gas cylinder changeover system and never serve flat soft drinks again. 
Contact us to discuss your CO2 gas cylinder changeover configuration needs or call us at 360-768-7368 today.