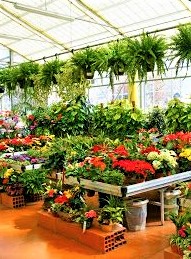 CO2 Switchover System for Grow Room
When grown outside, plants automatically have access to the carbon dioxide (CO2) needed to survive. However, plants grown under artificial light often are lacking in the CO2 necessary for substantial growth. With the addition of CO2 in your greenhouse and grow operation, you can have healthier plants that grow faster. Plus, with a higher parts per million (PPM) of CO2, your plants can handle a higher temperature, further adding to the health of your plants.
When you add the Eliminator from Assurance Valve to your favorite CO2 controller, you'll never need to worry about running out of CO2 gas in your grow tent again.
Why Add a CO2 Setup to Your Grow Room or Greenhouse?
The Eliminator is a cost-effective automatic cylinder switching unit that can work with any existing CO2 setup in place within your grow room. This auto-switching changeover CO2 regulator delivers many features to meet any need for plant health and grow room management:
Automatic. When a canister runs out of CO2, the Eliminator automatically switches to the full tank.
Always On. Refill the empty canister without turning your system off.
Consistent. Your CO2 levels remain steady during the lifespan of your grow room application.
Maximized Yield. Get maximum plant growth and health by maintaining CO2 levels at the PPM required in your grow operation.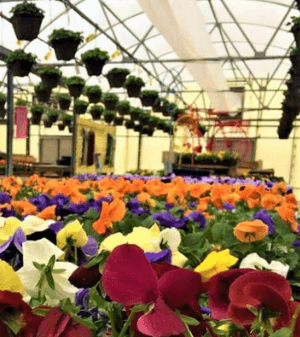 Advantages of the Eliminator CO2 Switchover System for Grow Rooms
Assurance Valve's CO2 gas cylinder changeover system for plants is dependable, easy to use, and failsafe. As a non-electric system, the Eliminator won't be deterred by interruptions in power. It offers you the quality, reliability, and value you need for your grow tent or greenhouse. Other advantages include:
Unlimited Configurations. Due to the flexibility of our changeover system, you can customize your cylinder configuration and hose length to meet your application's exact specifications.
Standard System Options. In addition to our custom CO2 regulator systems, we offer off-the-shelf custom options. These include 2-, 4-, 6-, and 8-cylinder systems.
Easy CO2 System Setup. The Eliminator requires a simple, straightforward 3-step installation process that requires no specialized knowledge or training.
20-Year Warranty. We know you'll love the Eliminator, and we know that it can stand up to the most demanding applications. To back us up, we provide a 20-Year Warranty on all Eliminator gas cylinder changeover systems.
An Industry Leader in High-Quality CO2 Gas Cylinder Changeover Systems
For over 30 years, the Eliminator from Assurance Valve has been used in restaurants, water treatments, craft breweries, and other industries to keep them running efficiently. The CO2 gas never runs out, not even during peak usage times or at night when you're not around. The Eliminator will keep your plants, grow tents, and greenhouse operations running smoothly and without worry.
Ready to get started? Contact us or request a quote today. Our changeover experts can help you select the best system set up to ensure optimal performance within your grow operation.