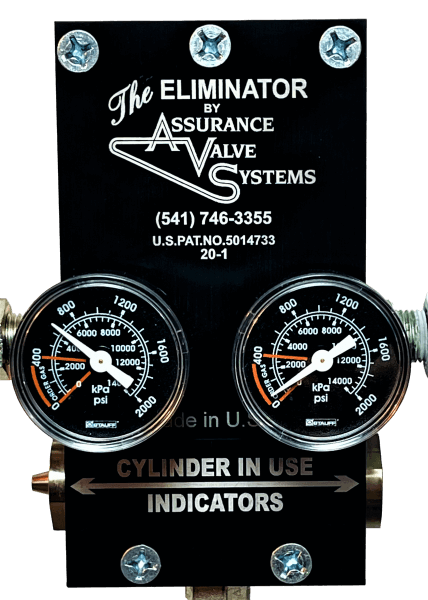 How to Operate your Eliminator
A Non-Electric, Automatic Gas Cylinder Changeover System
After your changeover system has been installed, turn on the cylinder(s) that you want to use first. This cylinder is now "locked in."
In the example below, we started with turning on the cylinder(s) on the right. You will notice that the "cylinder in use" indicator will then protrude to the right.
Next, turn on the cylinder(s) on the left. Both pressure gauges will now indicate that both cylinders are full. With the right cylinders in use, these right cylinders will continue to empty until exhausted.
Once exhausted, no further action is needed. The Eliminator valve will automatically switch to the second cylinder(s) on the left, when the pressure in the right cylinders drops to approximately 185 psi. The cylinder in use indicator, will also switch to the full cylinders on the left. Now replace the empty cylinders on the right with full cylinders. Remember to turn the new cylinders on once replaced.
And the cycle continues, alternating between replacing the empty canisters on the left and right.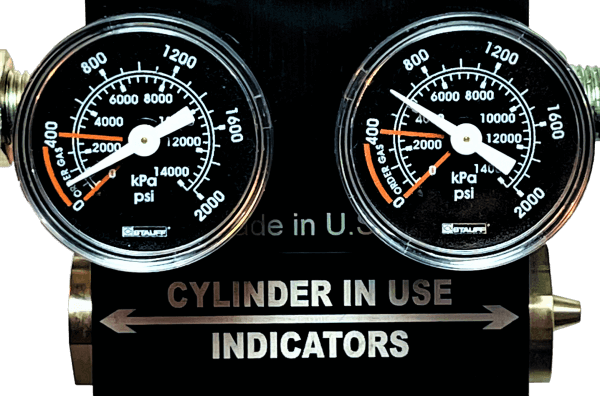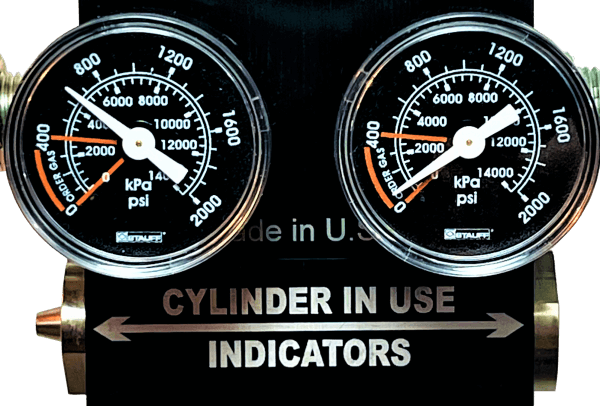 The Eliminator - Operations Video
This video reviews the 3 easy steps to install your "Eliminator", an automatic, gas cylinder changeover system and how to operate it… How to "locked in" the cylinders to use first, the "cylinder in use" indicator and switching from empty to the full cylinders.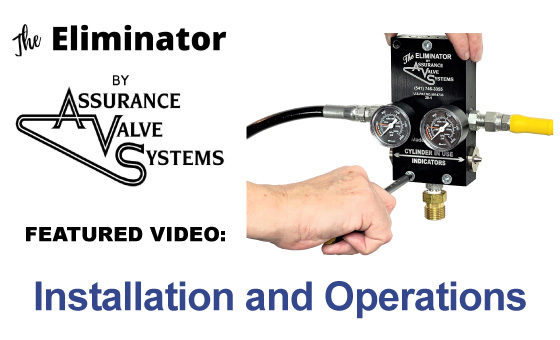 Need Assistance with Your Gas Changeover System?
Contact us
 or call us at
360-768-7368
. We can walk you through the operational setup or answer any technical questions you may have.